The Apple Lounge mette in palio l'ambitissimo gadget dell'anno, l'iPhone della Apple, fra tutti quelli che si iscriveranno a questo contest sul loro sito.
Per vincere è sufficiente linkare il loro sito attraverso il proprio sito o blog e poi postare un commento sulla pagina che vi linko sotto, ed ovviamente eccomi qua!!!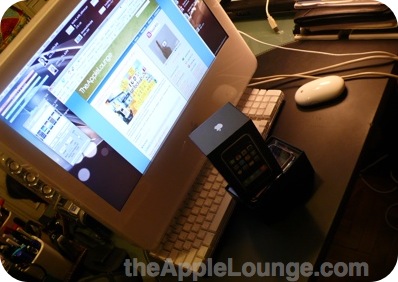 The site AppleLounge.com gives u a chance to win an Apple iPhone. All you have to do is post a link on your blog to theAppleLounge.com contest page and on the same page post a comment linking to your blog. Actually I don't know if they accept english comments too... it might be limited to italians.


>>select me to join the contest<<

Devo dire che non conoscevo questo sito dedicato Apple, ma a prescindere dal concorso temo dovrò aggiungerlo ai preferiti.